Congratulations to everyone who submitted entries to the 2022 Shadowrun Fan Art Contest. After reviewing all the submissions, we've selected three winning images that we feel best capture the vibe of the Sixth World. The winners are:
Best Storytelling – Maike Gerstenkorn
Portfolio: https://skullchicken.wordpress.com/
Shadowrun never shies away from dealing with difficult social issues, and this image, titled Stolen Childhood, is a stark reminder of the difficulty some metahumans face when trying to exist in a society that sees them as less than human.

Best Setting – Francis Sánchez
Portfolio: https://www.artofmanduka.com/portfolio/
No matter how many bullets you've soaked on a run gone sideways, you should always remember to feed the cats. With a general atmosphere that feels vaguely reminiscent of early Shadowrun art, Francis captures a quiet moment after a run that we rarely see.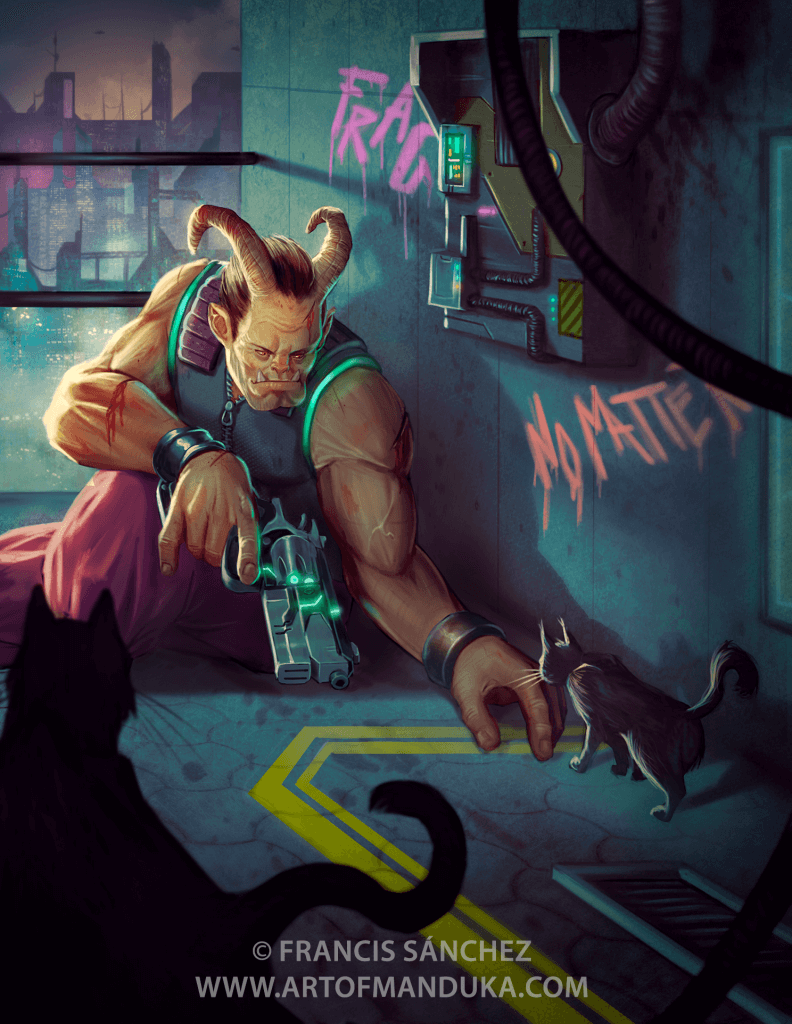 Best Returning SR Artist – Mia Steingraeber
Portfolio: http://zeichenblog.mia-steingraeber.de/spotlight-illustrationen/
For years, Mia has made Shadowrun art for German publications, but we haven't had too many opportunities to work with her at Catalyst. She continues to create Shadowrun fan art for the love of the setting, and we thought her submission was a great way to reintroduce her work to this side of the globe.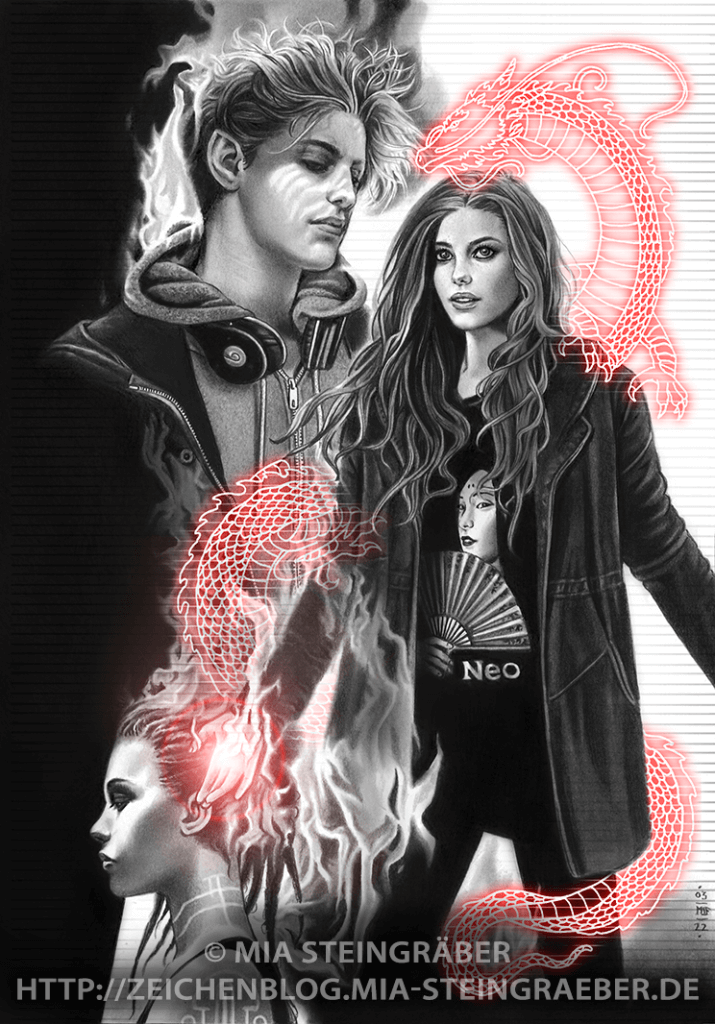 That concludes the Shadowrun Fan Art Contest! We owe a big thank-you to all the fans who contributed, and we look forward to seeing what you create in the future.