Sledge Limited Edition Statue
$125.00
Yo, Chummer! Ready to bash into the party and get tactical? Ain't no one you want backing your six more than Sledge. Street Sam. Big gauge. Heavy rep. And he always packs a couple of good cigars for the afterparty at Dante's!
This Limited Edition resin statue is 6.5″ high (with base), with a Sprawl-approved master paint scheme. The first of a planned series, Sledge is sure to bring some Sixth World attitude to any collection.
This is a limited edition item and will not be offered again. Only 750 will be released.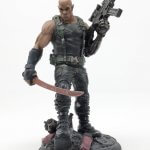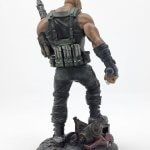 A Kiss to Die For (Pre-Order)
$2.99
LOVE VERSUS DUTY…
When Sartorial meets Kintsugi at a jabber—an illegal warehouse party—he falls hard and fast for the beautiful human girl. She is everything he didn't know he wanted—and everything his family hates.
Kintsugi is drawn to the handsome elf boy like no other, but her future has already been planned. A future she intends to thwart. But now there's something worth staying around for, she's torn over what to do.
Unfortunately, they both have secrets that will not be kept, and powerful families that have their own goals. It seems like the entire world is trying to keep them apart. Can Sartorial and Kintsugi overcome all obstacles to be together—even after their secrets are revealed?
Reprints
Good news – No Future and The Neo-Anarchists Streetpedia are back in stock!