With the plot book Cutting Black released and available,the first campaign book for Shadowrun, Sixth World, entitled 30 Nights (Catalyst store), is ready to help you set up a whole string of adventures! Building off some of the plot elements of Cutting Black, the book takes you to Toronto, where the power is out and the streets are getting deadlier each night. Roleplayers' Chronicle reviewed the book, saying:
You can read the full review here or check out the summary of the book below!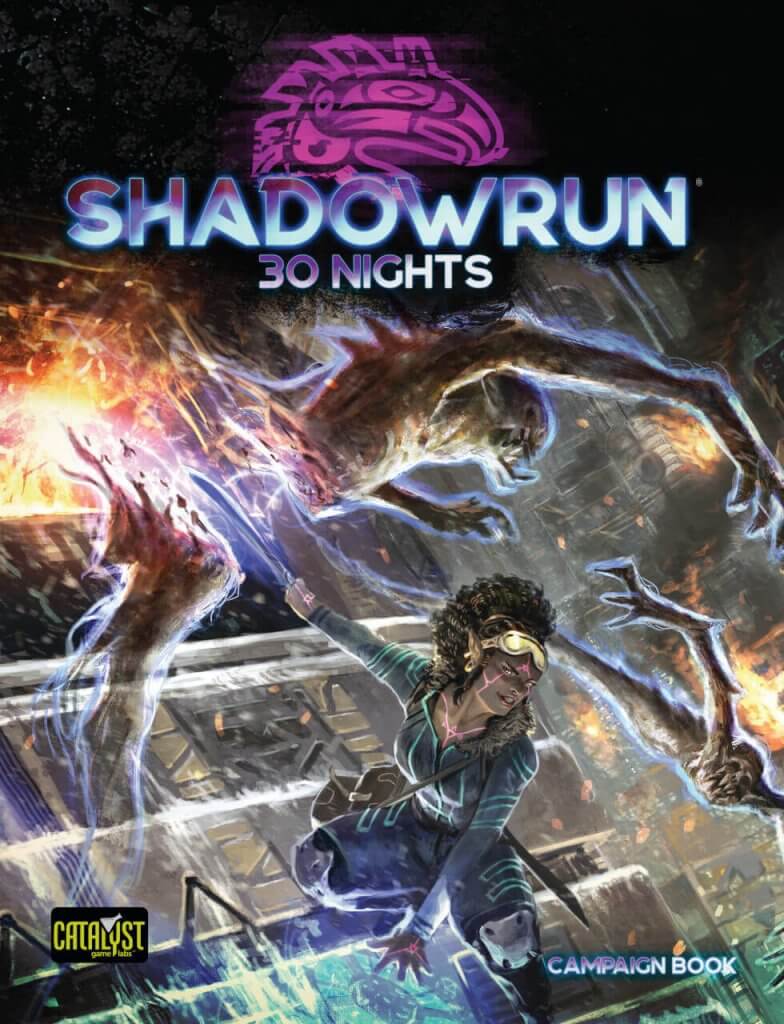 Night Falls
It will only get worse.
The first night of a citywide blackout usually has rioting and lawlessness. The second night continues the chaos. The third night? Well, whoever heard about a citywide blackout going three nights?
It's about to happen, and shadowrunners caught in the middle will have to deal with more than darkness. There will be howling critters roaming free. Strange spirits and twisted metaplanar beings appearing and pursuing unknown goals. And mysterious vans that somehow still have power slowly roaming the streets, sending out some sort of signal.
The streets will be getting more dangerous, and shadowrunners will be in the middle of it, first trying to survive, then trying to earn some cash, and finally trying to uncover the secrets the blackout was supposed to hide.30 Nights is a campaign book for Shadowrun, Sixth World. As the campaign propels players through each day of a month-long blackout, the stakes and danger accelerate toward a grand finale. Whether you pick a few days to play or dive into all 30 nights, this book will provide a Shadowrun gaming experience like no other!